Ordering Process
- We offer samples before going into production.
Digital File Format
Required: Adobe Illustrator version 13 (CS5) or under.
Color
Colors must be specified in PANTONE color chart. We will do our best to duplicate your color specifications.
Artwork Design Image
Pantone Color Numbers & Plating Options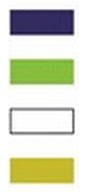 Black & White Art Actual Size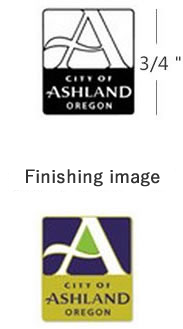 Color Art Enlarge 300%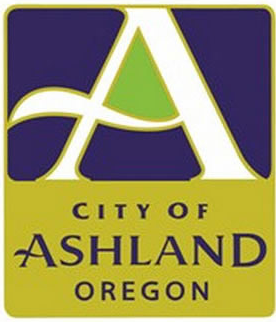 Font Information
All fonts must be outlined. The most common font for artwork is sans-serif font. Also, Ariel, Helvetica, Verdana, Geneva.

Submitting Artwork Design
E-mail or CD-R
Recommended computer software: Adobe Illustrator version 13 (

CS5

)
All fonts must be outlined. Also, all images must be embedded.
Size Measurement
Please measure your artwork or sample both vertically and horizontally. Measure from top to bottom and left to right.
Please refer to the pictures below,

Inquiries By Email Form
For inquiries, questions and consultations by email form, please fill out the form below.
We will contact you to answer your questions within 2 ~ 3 business days after receiving the email form.
If you don't hear from us within 2 ~ 3 business days, there might be e-mail troubles. In that case, please contact us by telephone.
Privacy Policy
When we obtain personal information directly, we specify the purpose of the use of the information as far as possible and inform the person of that purpose.
We use the information only within the scope of the agreed purpose.